Very recent photos taken Wednesday 1st of February 2023 in York Street Sydney near Wynyard Station featuring some amazing bus action.
Former State Transit Authority Ryde, now with Busways Ryde m/o 1642 is seen with it's very recently applied TransportNSW livery replacing it's former Corporate MK II State Transit Authority Blue & White livery. This is reportedly the first former STA B12BLE Volgren CR228L to have TransportNSW Livery applied to it.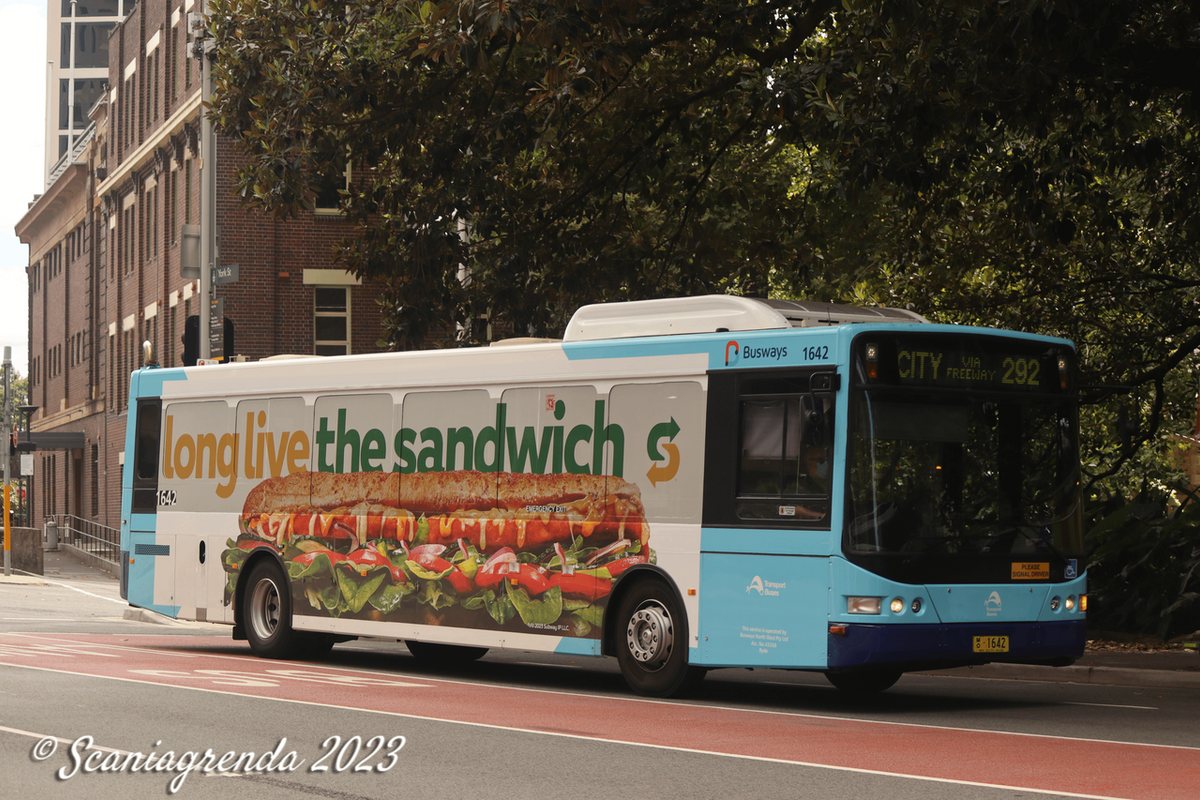 Rear photo of 1642, looks very nicely done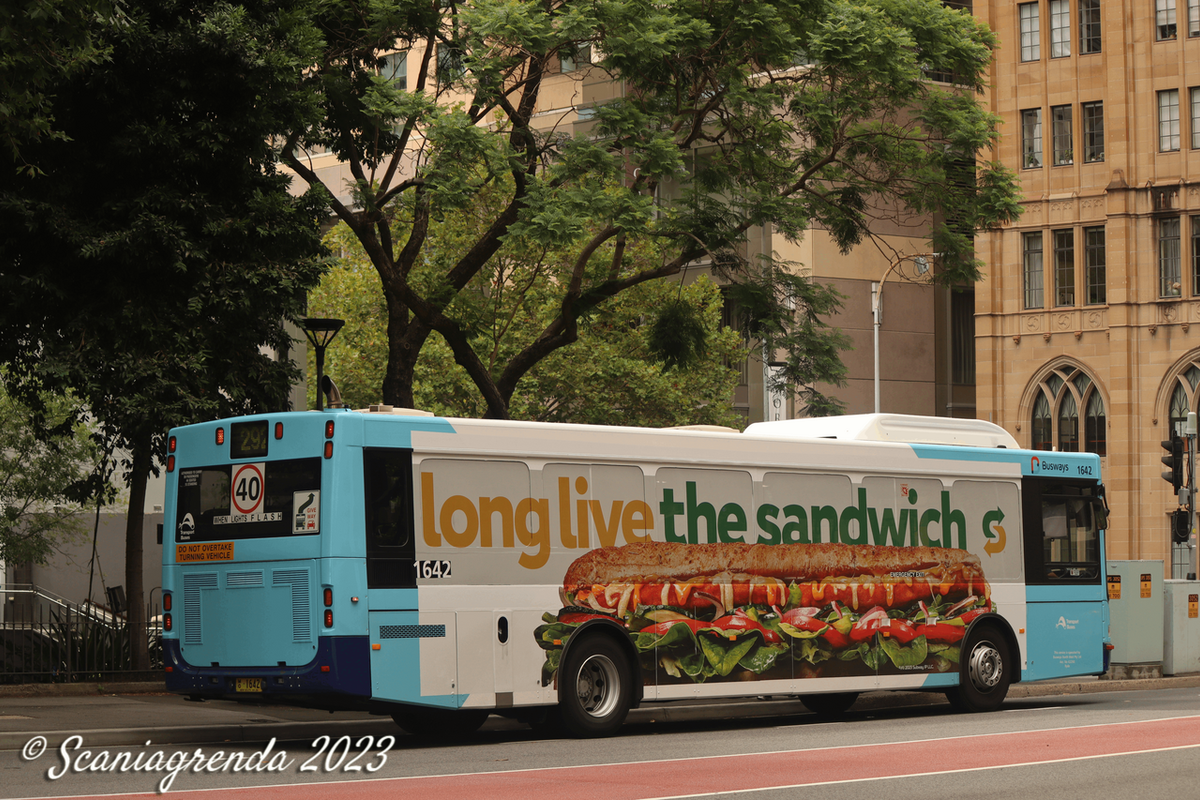 Surprise Surprise! m/o 1708, a 2006 Volvo B12BLEA Custom Coaches CB60 with Keolis Downer appears with to have reverted back to being a State Transit Authority bus with the older 2000 era series Sydney Buses logo featured on the front panel, although reality is this is more than likely a spare decal that was potentially found in the assortment of containers back at Brookvales workshop.