Yesterday (Sunday June 21) saw the introduction of CDC Melbourne's new 190 service between Werribee and Wyndham Vale Station, as part of their new network introduced as part of the opening of the final stage of the regional rail link, part of the Geelong line. Trips operate from Werribee depot.
The service runs at frequent intervals and span for the outer suburbs of Melbourne, 20 mins all day weekdays, twice an hour on weekends, with services continuing every 45 mins to an hour past midnight. This is to enable connections to virtually every Geelong line service, which now bypasses Werribee, previous a stop on the line for the majority of services.
Here a few photos from the last couple of days.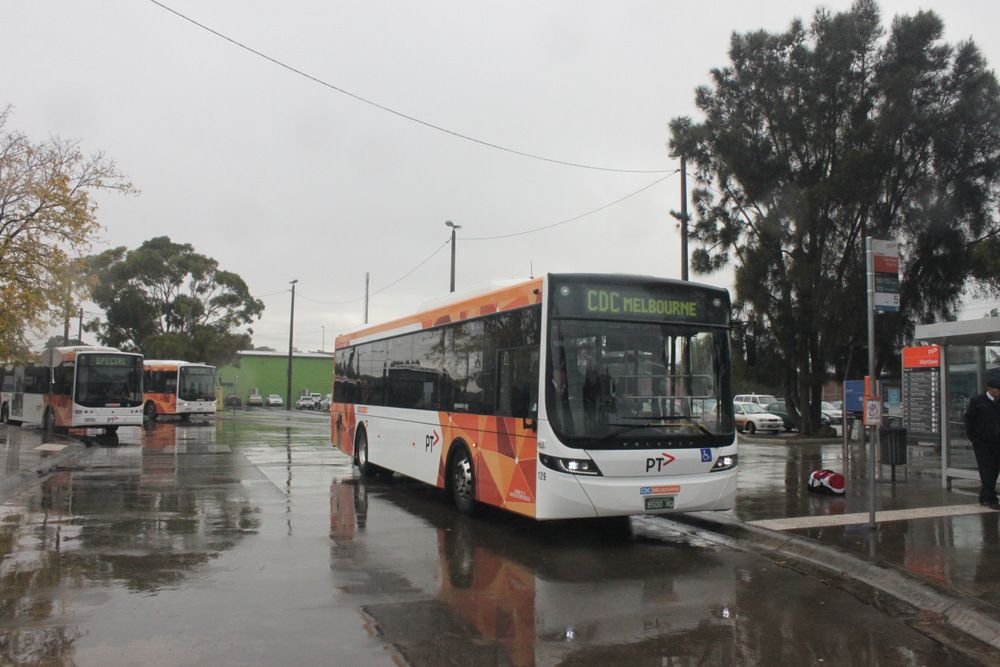 As part of the community open days at Tarneit & Wyndham Vale, PTV provided free shuttle buses to/from the event along Routes 170 & 190 respectively. Here
#129 (Volvo B7RLE, Volgren)
runs the first shuttle from Werribee at 09:45 on Saturday 20th June.
12 minutes later, with two enroute pick-ups, we'd arrived the new station.
Sunday morning then saw the start of the regular services.
#113 (Scania K230UB, Volgren) was the lucky bus to meet the first passenger RRL train service ex Geelong, before departing for Werribee at 07:26.



Buses on the new route continue late into the evening to match the span of the Geelong line. At 22:04 last night, #105 (Scania L94UB, Volgren) waits for passengers coming home from the Werribee line.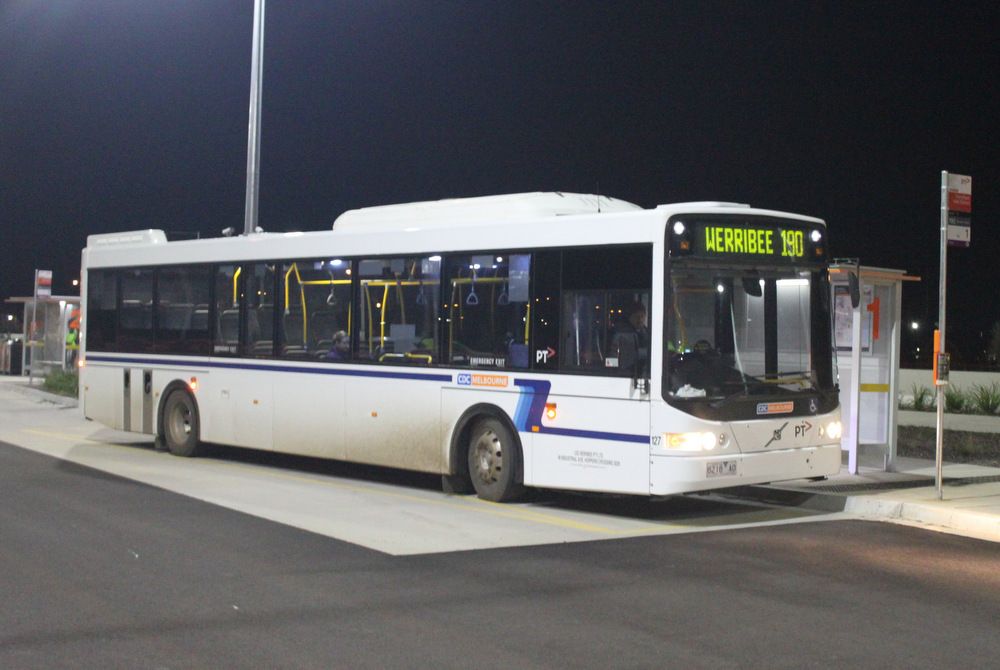 This morning was the first real test of the network, with commuters and weekday traffic. Single door #127 (Volvo B7RLE, Volgren) waits to run the 06:43 trip into Werribee.