Upcoming BCSV events:
Upcoming tours:
Planning is underway for various tours and events for 2019 and will be announced in due course.
2019 Social Meetings: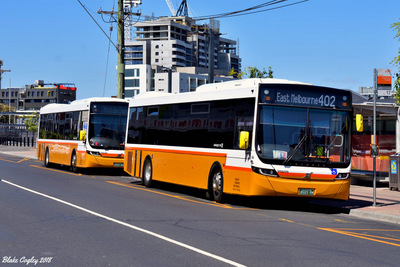 May Social Meeting - Guest Speakers Cos Sita & Pino Gattellaro
Sunday 19 May 2019
Cos Sita will be our special guest speaker at our May Meeting (Sunday 19th May at the Melbourne Tram Museum in Hawthorn at 3pm). Cos will reflect on his years at Sita Coaches, recently purchased by Transit Systems.
Pino Gattellaro (proprietor of Sunshine Tours) will also attend and make a special presentation on behalf of the Society to Cos.
Our bi-monthly Sunday social meetings are held at Hawthorn Tram Depot / Melbourne Tram Museum, 8 Wallen Rd, near the corner of Power St.
Alight Tram Routes 70 & 75 at Riversdale Junction. Alternatively, Hawthorn Station on the Belgrave/Lilydale line is a short 10 min walk away.
Each meeting concludes with a short afternoon tea and chatter on the latest industry gossip.
Both members and guests are welcome, free admission.
Facebook event page -
https://www.facebook.com/events/1006586662864097/
Facebook page:
Have you liked the Facebook page at
https://www.facebook.com/buscoachvic
yet?
The page is not limited to just members, anyone interested in buses in Victoria is welcome to 'like' us. It is a key platform for distributing news & information about the society's activities, upcoming meetings and tour information.
Our Facebook page supplements regular updates this thread, along with our regular member emails & the usual 'BCSV Timetable' included with Australian Bus Panorama mail-outs.
BCSV website:
And don't forget to visit the official BCSV website -
http://www.bcsv.org.au
- which not only features an event calendar but also our growing virtual museum, alongside plenty of details about the Bus & Coach Society of Victoria.
BCSV membership:
Membership benefits and how to join are available on our website -
http://bcsv.org.au/membership/
We are offering a discounted membership rate for the 2018-2019 financial year to celebrate our 50th anniversary. Annual adult membership is currently just $50 (usually $55) with a concession rate of $40 for pensioners and students under 25.