Not even the sun wants to hang around Canberra. Been a bit dull and miserable lately, but I still managed to get these shots over the past few days;
Bensleys of Braidwood of Queanbeyan have TV-6452, a Denning Landseer still in Loaders colours. It's seen here at the back of the National Museum of Australia.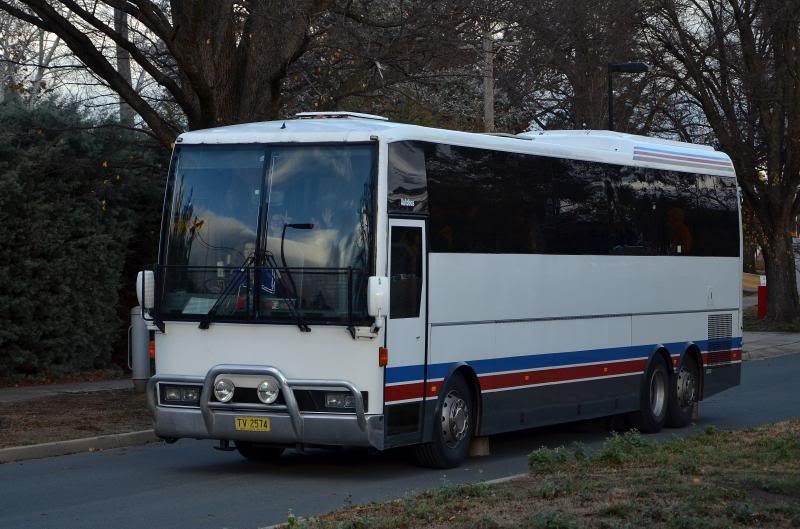 Terra Australis has TV 2574, an Autobus bodied Scania 113 seen here with a very happy group on board.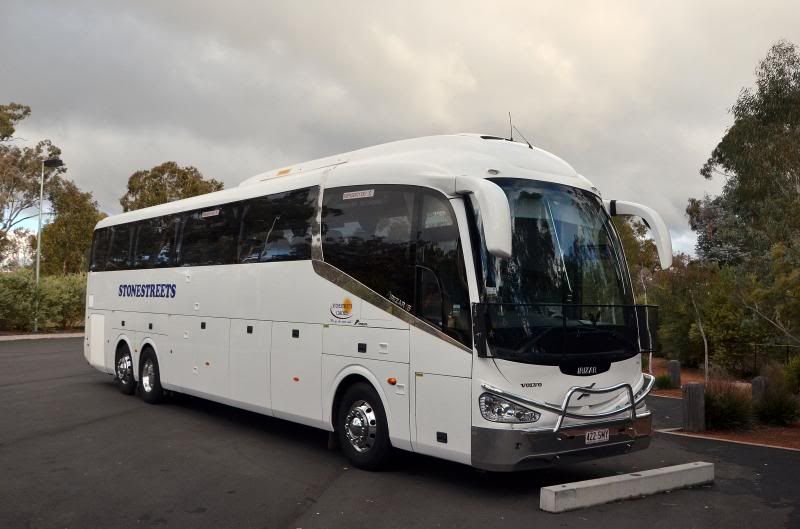 Stonestreets Irizar bodied Volvo seen behind the War Memorial.
Murrays' Higer Munro, TV7258 seen exiting the underground Parliament House carpark.
Cann's NCBC bodied Scania 113, MO6314 seen here on Comm. Av in low light.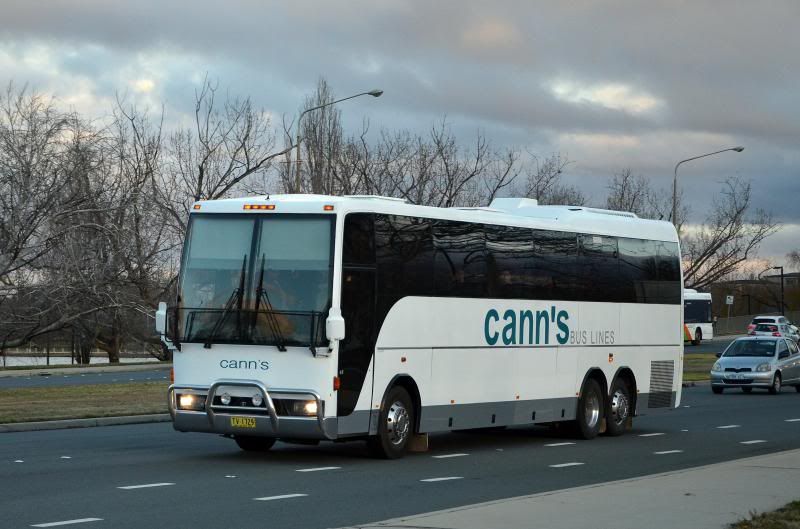 Second in the Cann's convoy, TV 1729 is an Autobus bodied Scania 124.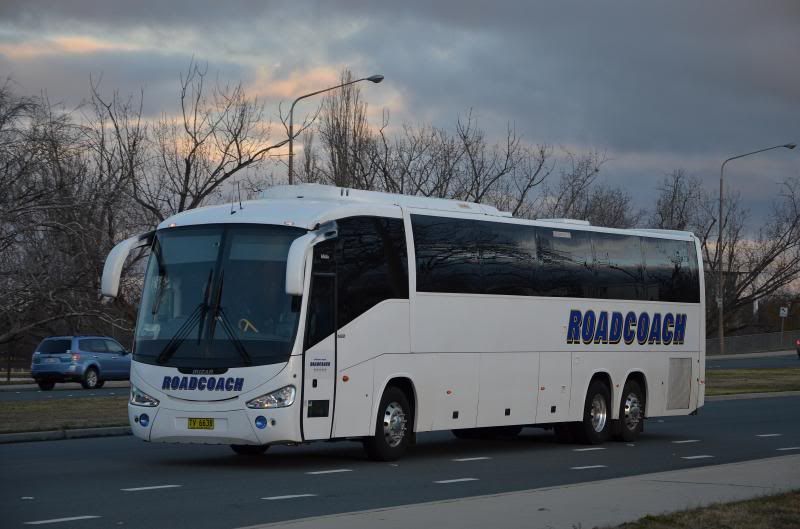 Roadcoach Irizar bodied Iveco seen in the same spot.
Finally a sunny shot, obviously not in Canberra. An XPT seen just beyond Harden-Murrumburruh heading N/bound.
Enjoy.