Across Australia Coachlines/Parlorcars/Quest.
Posted:
Sat May 26, 2007 7:00 pm
The Bus Company, trading as Across Australia Coachlines, imported a substantial number of DAF powered Bova Futura coaches for their interstate express operations. The first was in 1986 and was registered UTR 520. I captured the vehicle when it made one of it's first service
runs into Sydney.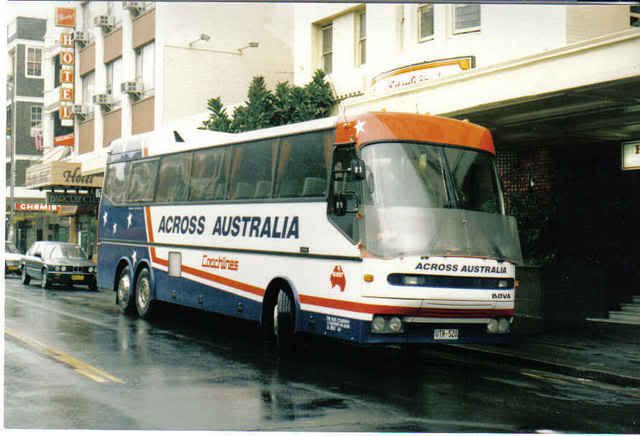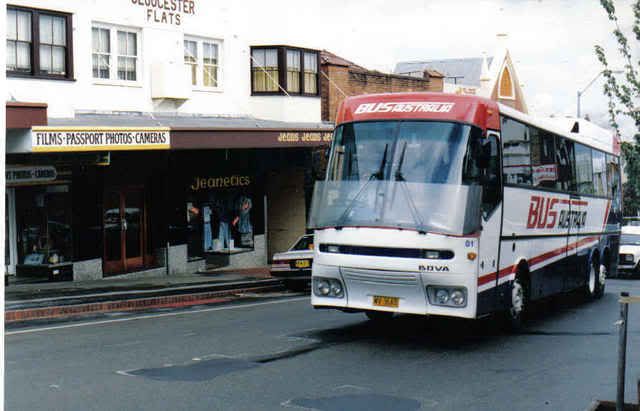 Seen in the more familiar later Bus Australia titles is another Bova Futura, fleet no 81 WV36AD, seen here in the main street of Katoomba.