Upgrades have begun for the Belair line no trains for 3-4 Months. Route B1 Replaces the trains during this time. City to Eden Hills.
Scania L94UA Artic 961 on King William St Returning after a Trip on B1 from Eden Hills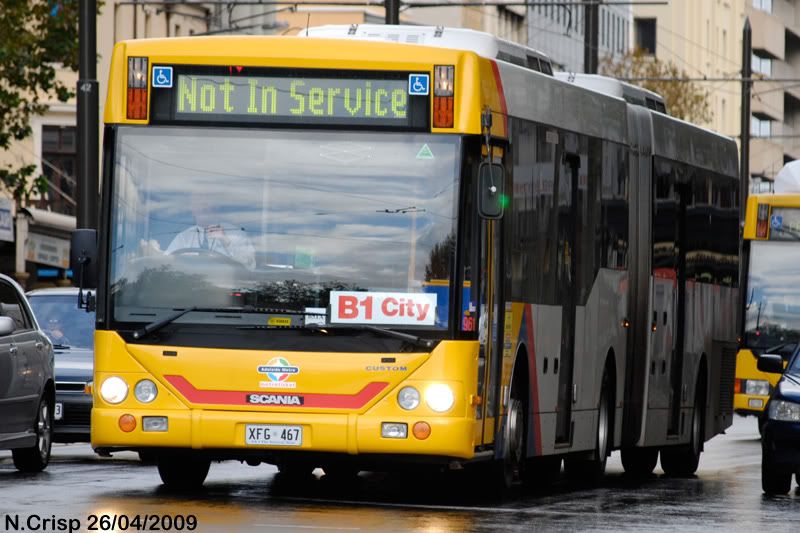 Scania L94UB # 1228 with the B1 Desto programmed in photographed on King William St on B1 to Eden Hills cut off by 2225 Uhhhh bloody NL202s!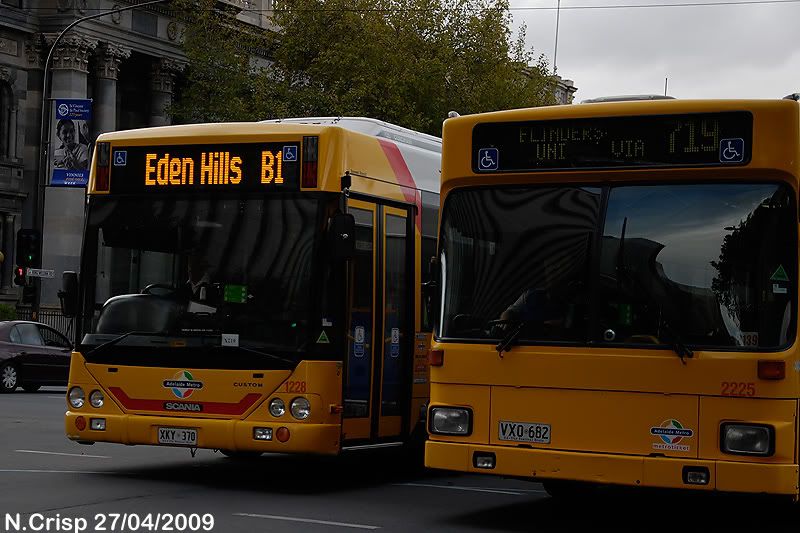 JC MiniBus Mazda T3500 on Lynton Shuttle which connects with Route B1 Photographed at Lynton Station
Sorry about the quility of the shots bad weather more photos to come,