I posted most of this elsewhere but thought it was worth its own expanded thread here.
Two door buses in Victoria existed since the very early days of bus operation, but the combination was always a door near the front and one at the rear. This was particularly the case for larger buses as were used by the MMTB. Here is an example of a two door bus in the 30s, No 93 on a Leyland TS8 chassis with a body built in 1938 by Cheetham & Borwick to a MMTB design: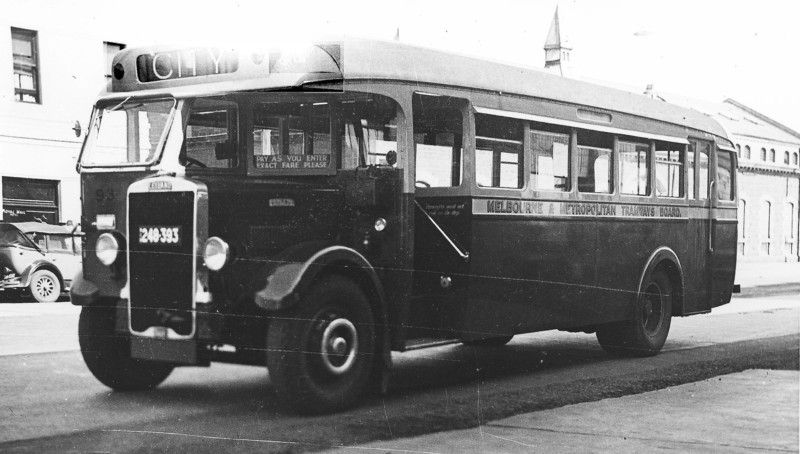 This door arrangement was continued in MMTB designs after the war on Leyland OPS1 and OPS4 chassis, and on the 135 AEC Regal MarkIII chassis. Here is an example of one built to the Board design by Comeng in 1952:
The one exception was a bus that was imported from Canada in 1939 on a Leyland TS7 chassis with a Canadian Carriage Company body. It was initially used for tourist services but when these were suspended during the war, it went onto normal route work as seen in the picture below. It was perhaps the first centre door in Victoria, maybe Australia. It was sold to Melbourne & Brighton BL in 1954, although it is unclear whether it actually saw service with that company: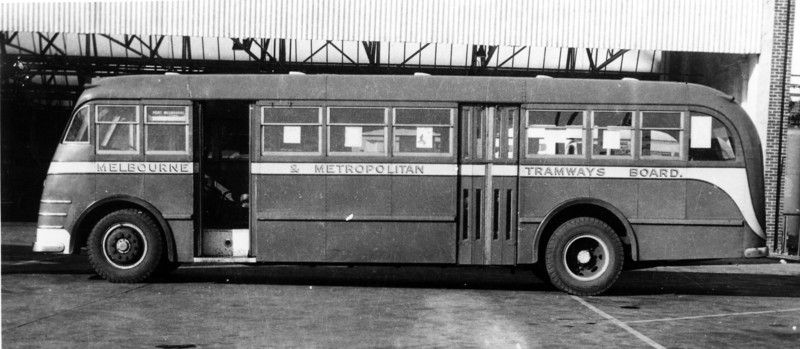 In May 1949, the first Ansair Transett front/centre door combination arrived, as seen on the prototype which was on a Bedford OB chassis with the engine at the rear (the only one). As you can see from the official Ansair photo, it is not a large bus. At the time it was being made in Melbourne, the maximum length for a city bus (the rule only applied to private operators) was 28ft. The Transett was just 27ft long. The prototype finished up with Seymour BS, with the centre door removed and the engine brought to the front:
However, four years before this that in Tasmania a 2 door big bus went into service and that was the last batch of "Canton" Leyland TB5 buses with HMT bodies. No 85 was the first in late 1944, followed by 6 others including No 89 :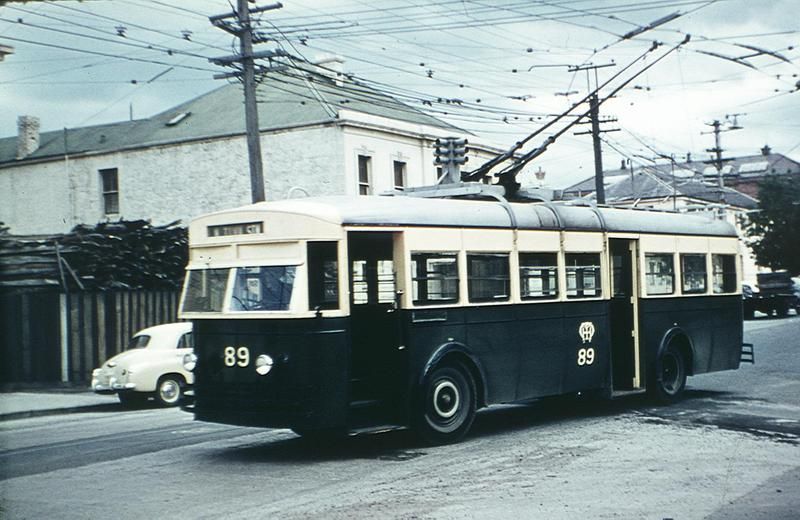 In Brisbane in 1951, trolleybuses where the first to have the front/centre combo, with the Hope bodied Sunbeam MF2B:
Back in Melbourne, after the maximum length was extended to 33ft in 1951, Ansair and Weber produced front/centre combos. Here is an official shot of a Leyland Royal Tiger with a Weber body that went to Joe Silverman in 1951 and is in his red and silver livery before the amalgamation to form Melbourne & Brighton BL in 1954: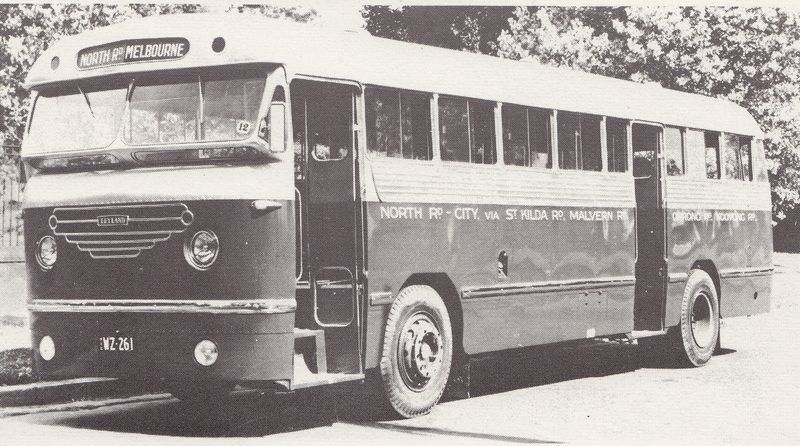 At Ansair, they were also producing longer bodies on the Leyland Royal Tiger chassis, with two going to Benders in 1951: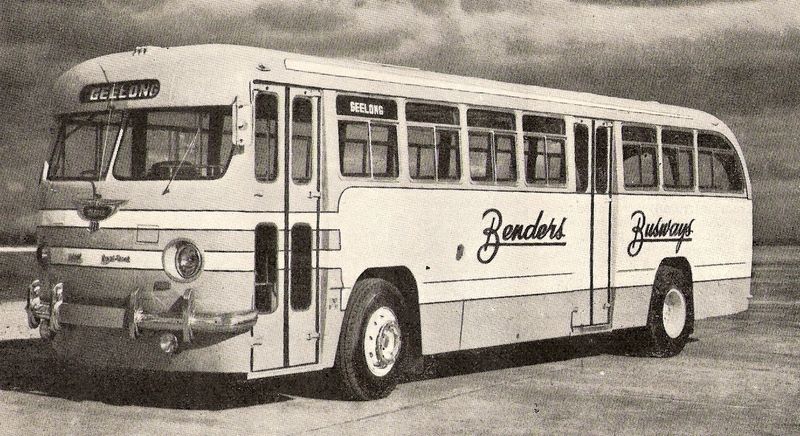 Grummet, never made centre door buses, Symons & Fowler made their first centre door bus in 1955 for Melbourne & Brighton Bus Lines on the AEC Reliance chassis as seen in this Andrew Potts photo: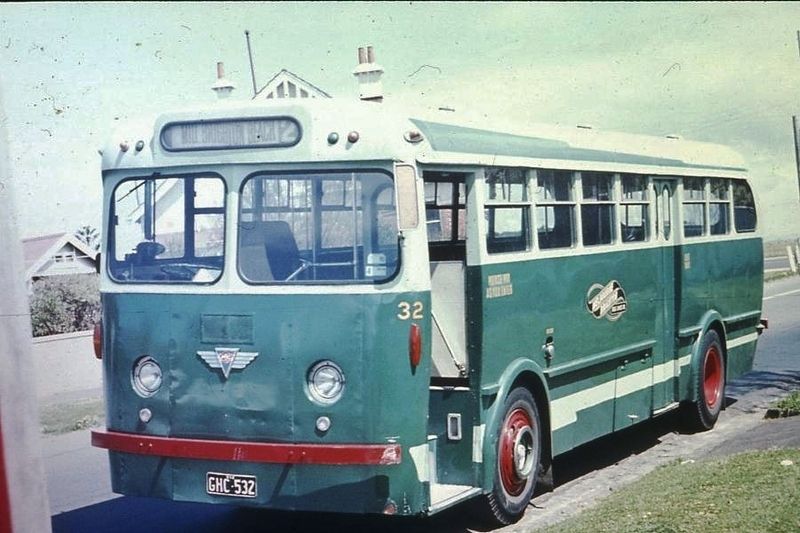 In 1956, the MMTB moved to centre door buses with the Freighter Lawton bodied AEC Regal Mk IV as seen in this Keith Kings photo: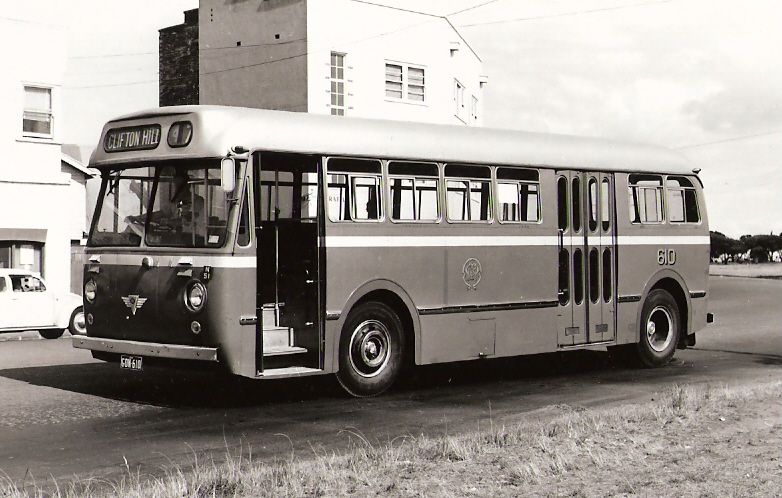 Cheetham & Borwick made their first centre door bus in September 1960 for West Newport BS on an Albion Aberdonian chassis. Here is a Bruce Tilley picture: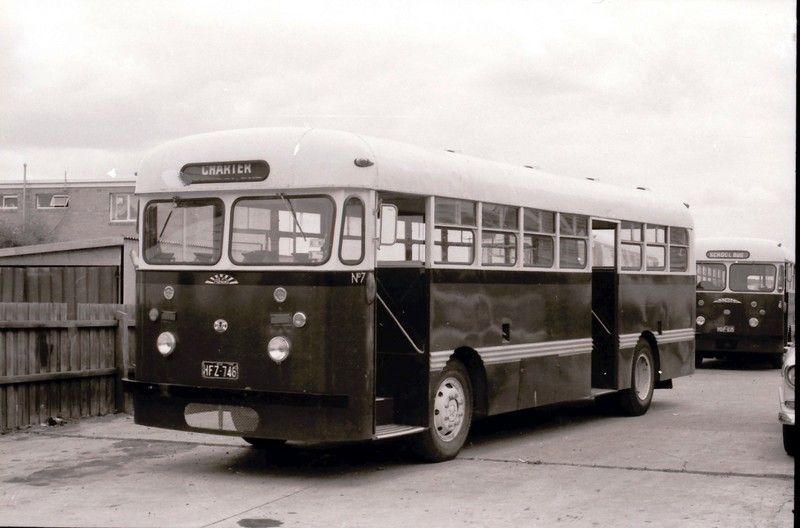 CAC made OBs and SBs with rear doors, but their first centre door bus was the Comair Bedford SB3 prototype made in October 1960 as seen in this Bus Sales advertisement: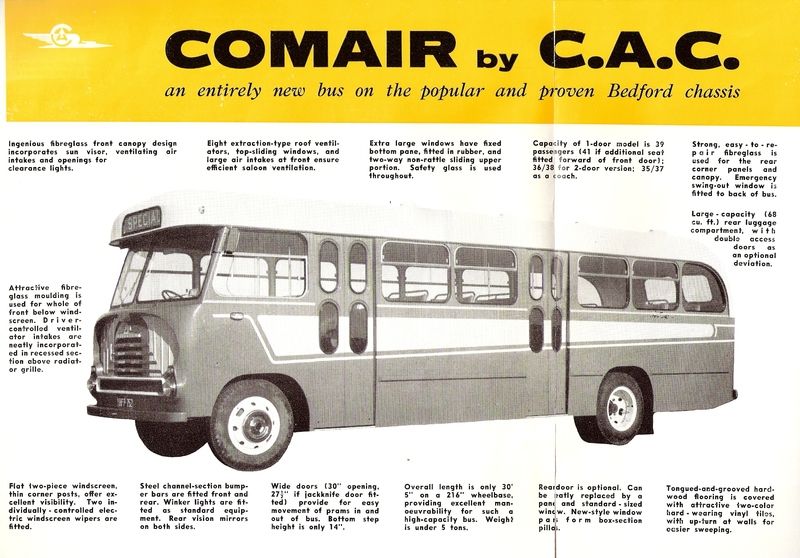 Just after this, R V Piper made four buses with centre doors, the first in March 1961 to Ventura as seen in this Bruce Tilley photo: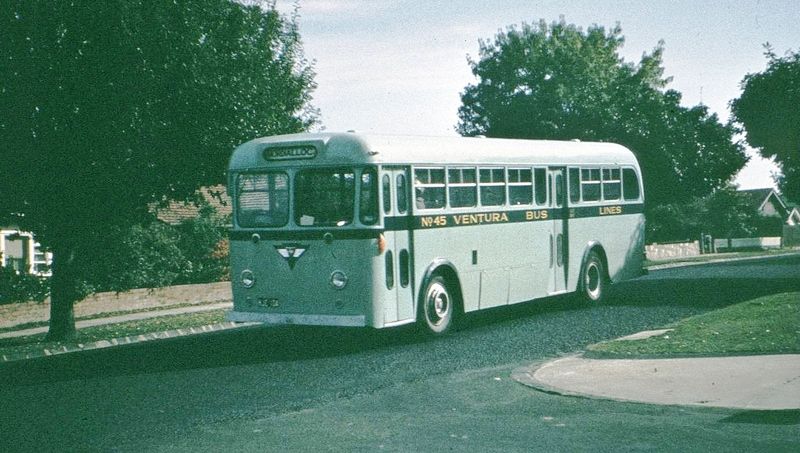 So by 1960, in Victoria at least, the front/centre door combination had been established as the normal pattern. I don't know what happened in NSW, so I'll leave it to others to tell the story of their body builders and the arrival of the centre door. It does seem that it was not until 1967 that Sydney government buses received bodies with centre doors with the arrival of the first Leopards. By that date, every other government operator (with the exception of the ACT) had received centre door diesel buses, as had many private operators.