Bus 17 is a new purchase Bedford Ansair SB3, Registered as JDO-777, a time that creates some controversy within the Hurst business. As all good stories have many sides, the post following this post will describe what I have heard of the situation. Time changes stories and like Chinese whispers, I cant hold my hand on my heart and say it's 100% accurate, but I'm sure it'll make an interesting read.
JDO would be purchased with it's run by faithful driver and fleet painter and maintainer, Norm Enbom. Norm lived next to the depot and his daughter Jenny married into the Blackmore family who continued the run until recently when they sold to Alan Winterhalter.
Pictured is JDO-777 form the BCSV archives, many thanks to System Improver for the photo.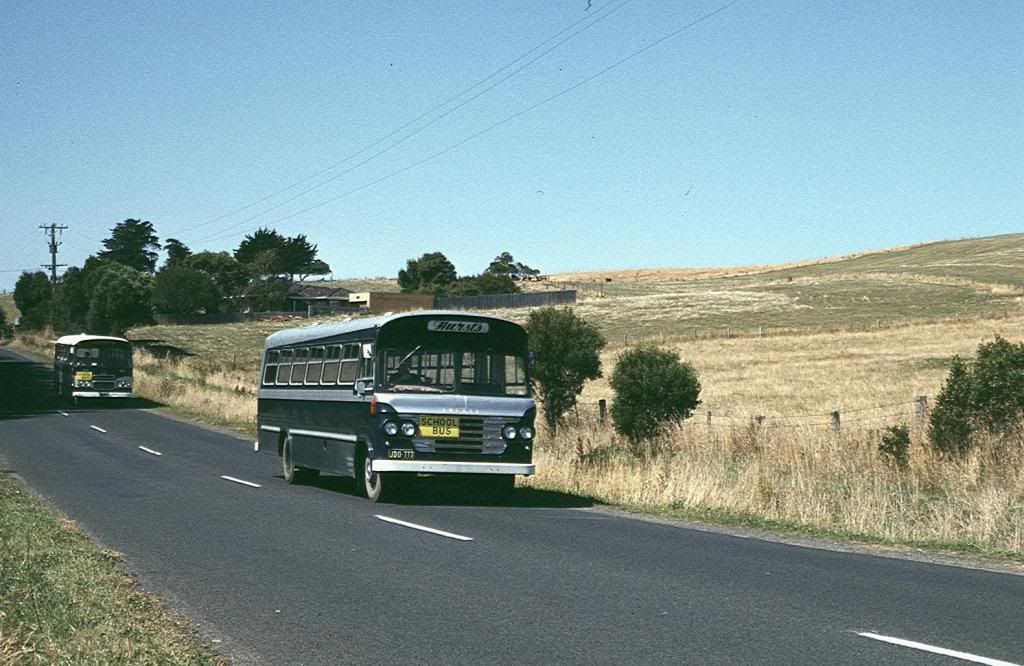 I am really interested in the bus following JDO in this image. It's a Freighter and I have no idea what it is. Any thoughts? Pictured ironically with Alan Winterhalter's home and property in the background.